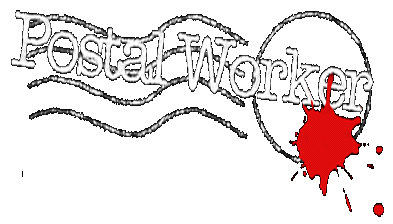 "Writer/director Jeffrey Jackson's new movie stars Brad Garrett (of TV's "Everybody Loves Raymond" fame) and comely newcomer Grace Cavanaugh in a dark satire about paranoid, delusional American blue-collar workers living with the constant fear that one of their own will be "going postal."
The tone in this ensemble pressure cooker shifts between hilarious and disturbing, and Jackson makes sure he thoroughly honors a cardinal rule of successful independent moviemaking--his film is never boring...Postal Worker is fascinating both for its take on life in late 20th century American society and its jugular revelations about the dark side of human nature."
--Tim Rhys, Editor, MovieMaker Magazine (January 1998)
"Dark and visciously funny...A film that goes where Tarantino would not dream of going."
--Rod Lurie, Critic KABC-Radio