Jeffrey F. Jackson

---
...is the managing partner/owner of Taos Land & Film Company.

Born 16 August 1951, Battle Creek, Michigan. Jackson began making films as a student at Michigan State University. It was there he founded The Midwest Film Festival (1972) the second largest film festival in the US that year. During his college years Jackson produced and directed several short films which garnered over 30 film festival awards.
In 1973 Jackson went to Hollywood where the American Film Institute (AFI) awarded him an internship to work with Stanley Kramer on his TV production of The Trial of Julius and Ethel Rosenberg. Jackson then received a grant from the AFI to write and direct Good Country People, an adaptation of Flannery O'Connor's short story. His executive producer on that project was Robert Wise (Academy Award-winning director of such films as The Sound of Music and Westside Story).
His documentary, Cattlegate, in 1983, evolved from his veterinarian

father's discovery of a massive farm contamination disaster which the government had covered up. After making several more highly individualistic films, Jackson began working as an investigative journalist for LFP Publications which assigned him to report on the American tax protest movement. This led to the making of his feature-length motion picture entitled, Death & Taxes. This film received Academy Award Consideration in 1993 under the feature length documentary category and was invited to film festivals around the world. Over 7,000 VHS units have been sold directly to consumers through Country People Productions 1-800-BURY-IRS toll free telephone number -- The result of Jackson's doing dozens of interviews on talk radio shows around the country.
Over the last decade, Jackson has wor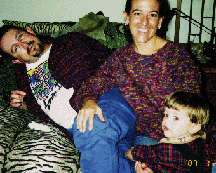 ked extensively in real estate development. His real estate career began in 1988 when he negotiated the acquisition of three adjoining lots within a rapidly evolving commercial area in Venice, California.
Towards the end of 1989, Jackson foresaw the decline of the Los Angeles real estate market and shifted his attention to Taos, New Mexico. It was there that he began developing land along the Rio Grande Gorge as a means towards funding filmmaking. Thus began Taos Land & Film Company, LLC. Jackson has developed over 2,400 acres of land, utilizing those assets to fund his previous work, Death & Taxes as well as sponsoring the Annual Innovation Award (5 acres of land) at the Taos Talking Picture Festival.
Jackson brings to the Company a clear guiding vision that is based on years of diverse business experience. On several of his films he has supervised the marketing and distribution. An expert in publicity, Jackson consulted for Dr. John Gray's Heart Seminars, where he assisted in the development of Gray's record-breaking literary best-seller, Men Are From Mars, Women Are From Venus. His abilities to generate publicity have stirred coverage in such media as Reader's Digest, ABC Television News, Saturday Evening Review, Newsweek, Variety, and The New York Times Magazine, as well as dozens of interviews on nationally syndicated radio, TV, and newspapers.
FILMOGRAPHY
* "POSTAL WORKER" (1997) Feature film; 35mm; 94 mins.
* "POSTAL WORKER" (1995) Short film; 35mm; 5 mins.
* "DEATH & TAXES" (1994) Documentary; 35mm; 113 mins.
The life story of a farmer who had a shoot-out with the IRS.
* "VENICE BEACH CONFIDENTIAL" (1986) Docu; video; 45 mins.
Exams the eccentric, bohemian street performers on Venice Beach Boardwalk.
* "ODDBALL" (1985) Experimental; S-8mm/video; 58 mins.
Inventory of a life on the edge of insanity.
* "THIS IS THE END" (1984) Documentary; video; 17 mins.
How far will an actor go to land the "Big" part in Hollywood?
* "CATTLEGATE: TOO MANY DRUNK COWS" (1983) Docu; 24 mins.
Explores the cover-up of Michigan's PBB farm poisoning disaster. One of the largest chemical contaminations of humans in history.
* "GOOD COUNTRY PEOPLE" (1976) Fictional; 16mm; 32 mins.
Flannery O'Connor's shortstory about a woman with a wooden-leg and her first date with a travelling Bible salesman.
* "THE PIGS VERSUS THE FREAKS" (1973) Documentary; 16mm; 28 mins.
The police play the college students in an annual football game.
* "FROM DUSK" (1972) Surreal; 16mm; 24 mins.
A youth wanders into the woods seeking the ideal woman and comes out an old man.
* "THE LECTURE" (1971) Surreal; 16mm; 9 mins.
A student takes a mysterious pill during class and hallucinates.
* "THE 1969 WAR MORATORIUM" (1970) Documentary; S-8mm; 20 mins.
An Anarchist's view of the Viet Nam War Protests in Washington, D.C..